Restorative Dental Services
Sampson Dentistry's restorative dental services will bring your smile back to its full radiance. Whether you need a crown, a bridge or anything else, our Hoover Alabama dental team have the experience to have you smiling again in no time.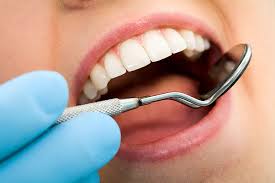 Hoover Alabama Family Dental Clinic | Restorative Services
Periodontal disease therapy
Dental Crowns (including metal-free)
Bridges (including metal-free)
Partial Dentures (including metal-free)
Root Canals
Restorative and Cosmetic Bonding
Nitrous Oxide sedation is available
Healthy Teeth & Gums — Hoover Dental Clinic!
If you didn't already have enough reasons to take good care of your mouth, teeth and gums, the relationship between your oral health and your overall health provides even more.
Therefore, most serious health issues are linked to the health of your teeth and gums. Many times the first signs of serious concerns in the body are seen in your mouth.  Therefore, we offer a variety of restorative dental services designed to extend your dental health and contribute to your outer appearance and inner confidence. We want to make sure your smile lasts
Crowns and Bridges
So, crowns are tooth-shaped caps to cover damaged or decayed teeth and they restore the tooth shape and size. When cemented in place, the crown will fully encase the visible portion of the tooth that is above the gum level.
Hence, crowns are made from several materials.  The most common are gold and porcelain materials. In addition, bridges literally bridge the gap created by one or more missing teeth.   Also bridges are made up of two crowns for the teeth on either side of the gap and a false tooth in between.
As a result, gaps left by missing teeth can also lead to gum disease and TMJ disorders.
Dental bridges will:
Restore your ability to speak properly
Help maintain the shape of your face
Prevent other teeth from moving out of position
Help maintain bite and ability to chew properly
Root Canal Procedures
Especially relevant are root canals.  Root canals are common procedures and can help save your tooth from extraction. As a result, our dentists at Sampson Dentistry safely and expertly perform many root canal procedures throughout the years.