Special Dental Services
Sampson Dentistry offers laser dental treatments, teeth whitening, Invisalign, Gum Tissue Sculpting & TMJ appliances to name a few of our special dental services.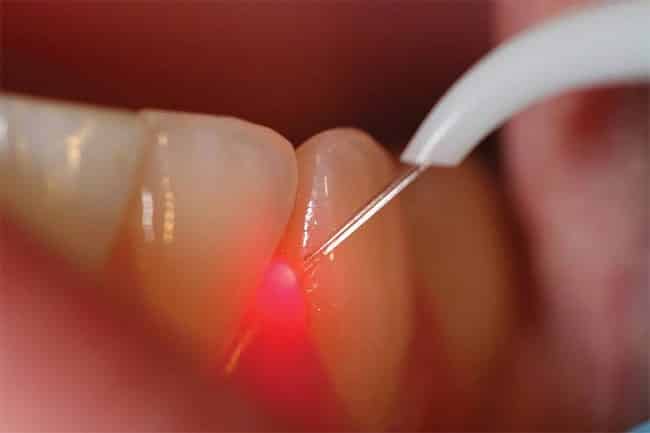 Hoover Alabama Family Dental Clinic | Special Dental Services
Sensitivity Treatment
Ulcer Treatment
Cold Sore Treatment
Headache Treatment
Minor Tissue Surgery (fibroma removal, frenectomy)
Gum Tissue Sculpting
Intraoral Camera
Nitrous Oxide sedation is available
Laser Dentistry Services
Benefits
Procedures performed using soft tissue dental lasers may not require stitches.
Certain procedures do not require anesthesia.
Minimizes bleeding because the high-energy light beam aids in the clotting (coagulation) of exposed blood vessels, inhibiting blood loss.
Laser-energy beam sterilizes the area.
Damage to surrounding tissue is minimized.
Wounds heal faster and tissues can be regenerated.
Teeth Whitening
Teeth whitening is the most popular cosmetic dental procedure provided by local family dentistry clinics to-date. Dental Whitening procedures are very cost effective today and the results are immediate. The staff at Sampson Dentistry, makes sure that they thoroughly explain the difference between teeth whitening and teeth bleaching.
Teeth whitening means to brighten your teeth by polishing away stains caused by foods and beverages (berries, coffee, wine, tea, etc). This stain removal whitens teeth back to their naturally white stage. While teeth bleaching refers to lightening a tooth from the inside-out using peroxide. Bleaching brightens the inside (dentin) of the tooth, thereby making the whole natural tooth whiter.