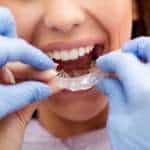 Are you considering Invisalign® as a way to straighten your teeth?  Here's everything you need to know about whether – will i have allergic reaction to Invisalign®.
What's Invisalign®?
Invisalign® is a product designed as an alternative to braces. Your dentist will take measurements of your teeth. Then, he or she will create Invisalign® molds that fit over your teeth. These molds are almost invisible, which is part of their appeal.
Will I Have Allergic Reaction to Invisalign – Hoover AL Dental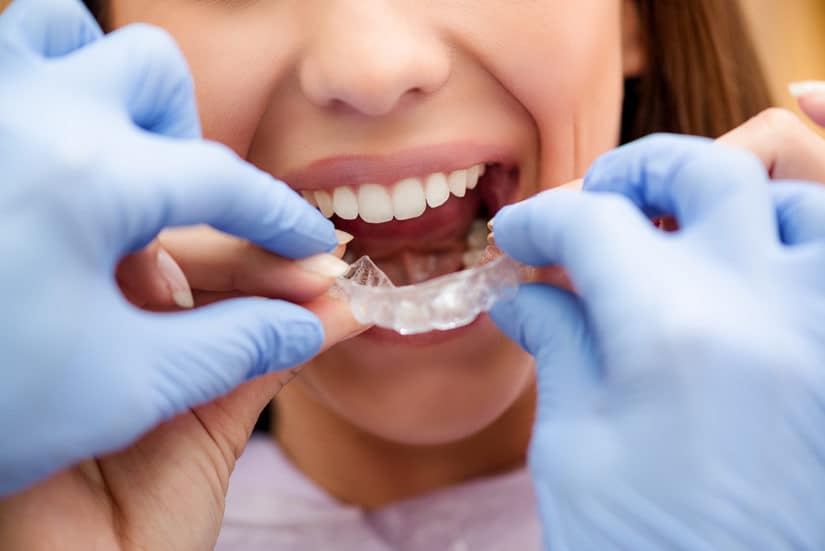 The answer is yes, but the reality is that it's extremely unlikely. Like most rare allergic reactions, only a small subset of the population will experience even mild irritation. For most people, Invisalign® will do nothing other than straighten your teeth.
How Does the Trigger Work?
When you have a plastic allergy, any contact you make will trigger a reaction. The point of Invisalign® is that it's plastic and not metal. That allows it to appear transparent, hiding the fact that you wear braces. Since the aligner trays go on top of your teeth, they're in constant contact with the interior parts of your mouth. Your tongue, gums, and teeth are all subject to irritation from the plastic allergy.
How Serious Are the Reactions?
If you are one of the unlucky few to experience an allergic reaction, you're most likely to notice in small ways. Your mouth will feel more sensitive than normal. Your teeth, gums, and tongue will tingle or itch. You also might suffer twinges of pain. Anyone who suffers from a more extreme reaction should speak with a dentist immediately. Reactions are almost always mild. If you're suffering more, something else is probably the cause.
In the rarest exceptions where an extreme plastic allergy occurs, tell your dentist immediately. The signs of an extreme allergy include breathing issues, hyperventilation troubles, and chest pain.
You'll need medical attention. Your dentist will also probably suggest that you stop using Invisalign®.