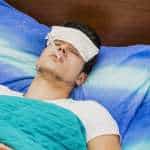 If sick, should I visit my Hoover AL dentist? You know how long it takes to get a dental appointment sometimes. That's why you hate the idea of cancelling. You hate the idea of cancelling a dental appointment, so here's a guide on whether or not you should go to the dentist when you're sick.
If your options are keeping the appointment or rescheduling, what's better for you, the workers in the dentist's office, and the other patients? Here's a guide on whether you should go to the dentist when you're sick.
You should never cancel an appointment unless you have a good reason. After all, you've scheduled office time with a health care professional and they've reserved that time for you. While many offices can and will be understanding if you need to cancel, your cancellation can hurt their bottom line, which is why many dentists charge cancellation fees.
How Sick Are You?

If Sick, Should I Visit My Hoover AL Dentist?
Since you're quite possibly on the hook for a cancellation fee, your instinct is probably to go. While other issues will impact your decision, the first thing to decide is how sick you are. Something like a headache isn't contagious. Your ability to sit through a dental appointment is a matter of pain tolerance.
One other issue to consider is how often you get headaches, though. If you experience a lot of them, you should know how to manage the pain by now. If headaches are a rare occurrence, having a bad one is enough to reschedule to a day when you feel better.
The type of ailment, depending on your symptoms, can greatly affect your appointment. You must evaluate the severity of your sickness, and the level ofpain and discomfort. Patients who are unable to sit still through an appointment should consider rescheduling.