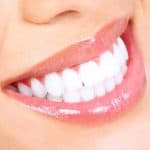 Should I whitening My Teeth? For a lot of us, we wish that our smiles were a little whiter. However, should i risk my health for a brighter smile?
Teeth whitening has come a long way over the decades and is for the most part, is considered safe. However, there are still some important factors to consider as you decide whether to start teeth whitening treatment.
Schedule Your Appointment Online!
Should I whitening My Teeth?
There are several factors of our modern lifestyles that actively work against our ability to maintain white teeth.
Here are a few of the common daily habits that can stain teeth:
Drinking coffee, tea, or other dark liquids that can leave stains
Smoking cigarettes or using other tobacco products that contain tar
Not brushing your teeth often enough, or not brushing thoroughly enough when you do
Tooth trauma or injury
Regardless of why your teeth are stained, at some point you will likely wonder whether to look into teeth whitening treatment in order to brighten up your smile. So, the decision really rests on your personal preference and the how you feel about your smile. We can assure you that professional teeth whitening methods are safe should you choose to do it.
Treatment Options
Once you've decided to move forward with whitening treatment, the next step is to decide whether to visit the dentist's office or try an at-home solution. The main difference between these options is the amount of bleaching agent used.
As you might imagine, professionally trained dentists are able to use higher concentrations of peroxide for whitening treatments versus what is available for at-home use. However, with the higher dose comes the expertise of a trained professional so you can rest easy knowing that the treatment is being administered properly.
If you decide to have your local dentist administer the whitening treatment, rest assure that your dentist has the knowledge and expertise to administered properly.  If you are looking for a local dentist close by in Hoover Alabama to perform your teeth whitening, give Sampson Dentistry a call.  We would love to earn your business and keep you as a dental patient.