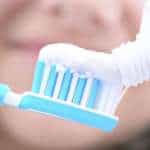 You want to take care of your teeth, just like anyone. So, are all toothpaste good? One of the basic decisions you'll face in safeguarding your teeth is which toothpaste to use.
Each day, the toothpaste you pick will clean your teeth and will have ramifications for years to come. Here's a guide on which one you should use.
The Importance of Fluoride
Any good toothpaste will include other components to make it more effective. Fluoride is the most important one. In fact, it's the primary reason tooth decay and cavities have declined dramatically over the past 50 years.
Fluoride counters this problem in two ways. It strengthens tooth enamel, the protective layer on the outside of your teeth, and that added strength makes your teeth less susceptible to chipping and cracking.
Schedule Your Appointment Online!
Other Toothpaste Components
Many toothpastes will also include artificial sweeteners. The minty taste that you associate with toothpaste isn't a natural flavor. Manufacturers add saccharin and other ingredients to make the taste of toothpaste better.
Without it, the process of brushing your teeth wouldn't feel as pleasant. If brushing your teeth left you with a bad taste in your mouth, it might reduce your desire to brush regularly. Toothpaste now comes in flavors as diverse as lemon, grape, and bubblegum to make them more appealing – not just for adults, but for children too.

Are All Toothpaste Good?
Now that you know the key components of toothpaste, you can pick the brand that's right for you. If you're a smoker or coffee drinker, you should choose a product with the highest amount of fluoride. Without a prescription, you're looking for a brand that's at least 1,000 parts per million (PPM). A product with the CDA Seal has received independent review and validation of its product claims.
If you're someone with yellow teeth, you'll want a brand with a higher number of silicates. A product that includes whitening will gradually alter the shade from yellow back to white. If cavities are a big issue, you want a product with special cavity-fighting power.
If you have a plaque problem, you can prevent tartar buildup with toothpastes that are specifically formulated to fight tartar. Finally, if you have sensitive gums and/or teeth, the best product is one that treats the underlying problem of sensitivity.
No matter the problem, simply consider your needs and choose the correct toothpaste.