Dental Restorative Services
Whenever a tooth becomes badly damaged or lost, dental restorative services can reverse the outcome. The look of the entire smile gets compromised. Furthermore, these changes can mess up the structural integrity of the smile, by diminishing the balance between natural bite forces.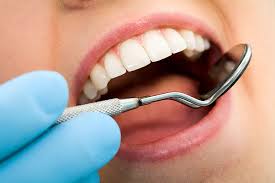 Seems like, one of the most important things for people to know about these treatments is that they are a lot more affordable than commonly believed.  As a result a lot of consumers neglect cosmetic care simply because they don't believe that it fits their budget.
As a result, there are countless dentists, however, that have feasible payment plans. In fact, some even have in-house financing.
Fortunately, there are a number of innovative and exciting restoration services that a dentist can provide. Following is everything you need to know about these procedures and the many benefits they can provide.
Dental Restorative Services
Periodontal disease therapy
Dental Crowns (including metal-free)
Bridges (including metal-free)
Partial Dentures (including metal-free)
Root Canals
Restorative and Cosmetic Bonding
Nitrous Oxide sedation is available