Oral hygiene is important as soon as a baby's teeth begin to come in, and teaching oral hygiene should begin at a young age. This is why children need cavities filled in Hoover Alabama.
Why Children Need Cavities Filled?
Though children are using a set of teeth they will eventually lose, that set of teeth needs to survive until the adult teeth guide them out of the gums, which helps ensure the adult teeth grow in correctly and with enough room.  
Baby Teeth Get Fillings
To preserve your child's oral health, your dentist will choose to drill out the cavities in baby teeth.
The primary teeth help the adult teeth to come in properly, so losing primary teeth before they're ready to come out isn't good for your child's permanent teeth.
As with adult teeth, baby teeth fillings are made out of either white composite or metal. The other filling and crown materials, like gold and ceramic, are rarely as fillings for children.
Metal fillings are a popular choice because they take less time to put in. Also, because they're less expensive than composite fillings.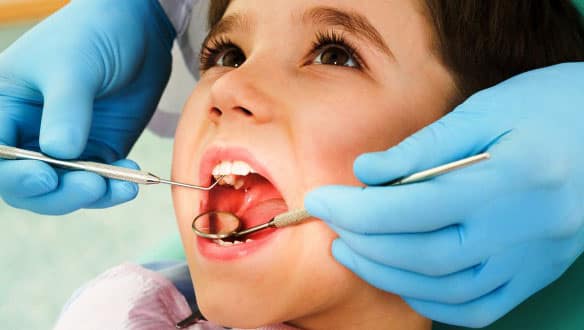 Though your kid might not like the look of a metal filling, choosing a cost-effective option for a tooth that will eventually fall out is usually the smart move. Your dental insurance may also dictate what kind of fillings your child can get.
Your dentist will drill the tooth decay from your child's baby teeth as necessary. Depending on how much damage the cavity has caused, the dentist will then fill the tooth or create a crown.
Kids should continue using good oral hygiene when caring for fillings or crowns.