One of the most common sports injuries in Hoover Alabama, and the one with the biggest bill, is damaged teeth. Protecting your child's teeth with mouthguards during sports is one of the best investments a parent in Hoover AL could make.
Protecting Your Child's Teeth With Mouthguards – Hoover AL Dentist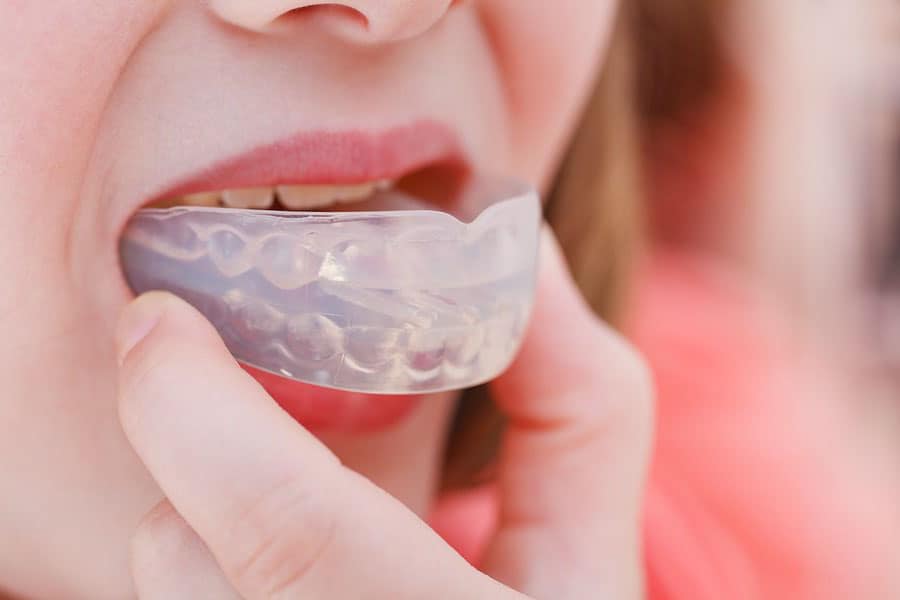 Mouthguards are a thick plastic protective devices shaped like a dental tray, that form to the shape of your child's mouth.
A mouthguard creates a barrier between the upper and lower teeth to prevent them from crashing together during impact, as well as protecting the teeth from impact.
Your local Hoover Alabama dental clinic will recommend a mouthguard be worn during high impact sports. With the possibility of costly dental bills, it's better to be safe than sorry.
Mouthguards are specifically for playing sports, ranging in price, comfort level, and level of protection.
Custom-fit mouthguards (professionally made in your local Hoover, AL dental office)
Custom-fitted mouthguards are the best option for optimal comfort, protection, and durability. Your local Hoover Alabama dentist will professionally custom-fit a mouthguard for your child.
If you are considering a custom-fit mouthguard for your child, take into consideration their age. Mouthguards are not long-term investments. Your child may grow to quickly and require a replacement within a year or two.
So with the balance between safety and affordability on your mind, you might be hesitant to get one at all. And additionally, if your child is prone to, or has had concussions, a custom made mouthguard is vital to provide extra protection which may help to prevent further concussions.
In  conclusion, there are many factors to consider when choosing a mouthguard for your child.  These are; level of impact involved in the sport your child plays, the expense, comfort and best suited material for your child.
It is always best to have a conversation with your local Hoover Alabama dentist about your options.  Sampson Dentistry can provide advice in regards to protective mouthguards tailored to you and your child's specific needs.