Hoover Alabama parent's want to Know if Fluoride is bad for toddlers? The question whether fluoride toothpaste is safe for young children continues to circulate among parents and dentists.
The organization said parents can begin using a "smear" of fluoride toothpaste as soon as teeth begin to show. Why would the ADA change its mind after decades of a standard policy?
What does it mean for your children?
Hoover Alabama parent's want to Know if Fluoride is bad for toddlers?
A Little Background on Fluoride
Fluoride is an effective way to prevent and even reverse the early signs of tooth decay. It makes the tooth structure stronger, so teeth are more resistant to acid attacks.
Many of us take in fluoride naturally through the water we drink.  However, not all parts of the country require that fluoride be part of the drinking water.  In addition, more families are choosing bottled water.  Bootle water in most cases does not contain fluoride like tap water does.
Groups like ADA have long recommended brushing teeth and seeing a dentist as early as age 1.  But parents tend to be undereducated in this area or they give in to toddlers who do not like brushing their teeth.
New Research on Fluoride
The American Academy of Pediatric Dentistry, has long suggested the use of fluoride toothpaste as soon as teeth begin to show.
The change came after research showed an increase in cavities among preschool age children.  This was noted by the Centers for Disease Control. In some cases, the problem was so bad that children needed to be placed under general anesthesia.  These children had to have cavities filled in half of their baby teeth or more.
The hope is that introducing fluoride toothpaste into the equation earlier will help reduce the number of cavities in young children. The ADA recommends that children spit out the toothpaste after it's applied to avoid developing fluorosis. This is a condition that results in a tooth's enamel changing color due to too much fluoride exposure. Of course, this is easier said than done with a small child. Starting early and reinforcing good habits will help put them on a path toward success.
In some cases fluoride exposure has also been linked to ADHD and other neurological conditions when too much of it is ingested. Swallowing toothpaste here and there is not a big deal, but over time it could lead to more serious problems if the habit is not corrected.
What's Best for Your Child
As far as fluoride, the key is finding the right balance between getting your child enough of it to prevent tooth decay and using so much that it puts him or her at risk for other issues.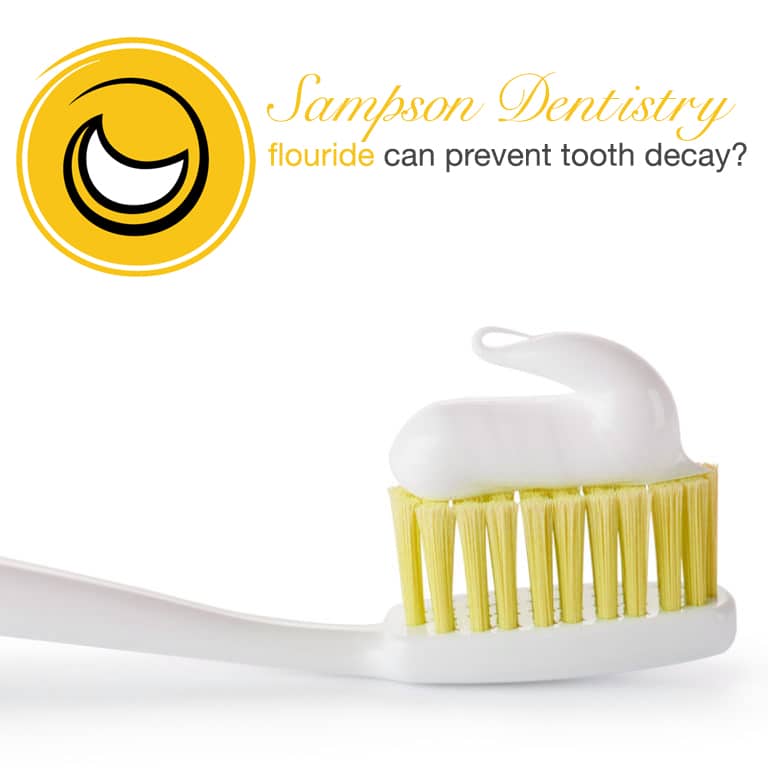 Before deciding on whether to start using fluoride toothpaste, you should understand how much fluoride your child is already getting. Do you have it in your drinking water? If you don't know the answer to that question, a water test or call to your local water authority can help you find it.
Diet is another factor to consider. If your child enjoys soda or other sugary snacks, a little extra fluoride may be necessary to combat the effects sugar can have on young teeth.
If you are still in doubt, be sure to ask your dentist at your next checkup. Your dentist will examine your child's teeth and take into consideration environmental factors before making an informed decision about whether you should begin using fluoride toothpaste with your toddler.