In the past, not all patients were able to take advantage of Hoover dental implants and local dentists nearby. With recent advances in implant and bone grating technologies, dental implants can be used for most cases of missing teeth.
Also, dental implants are the modern solution for replacing missing teeth.  With implants, patients can have the beauty and function of natural teeth.
Dental Implants And Skilled Dentists Nearby
Dr. Sampson utilizes latest technology to make the procedure minimal invasive.  In addition, he has extensive training in every step of treatment and has successfully completed many implant treatments.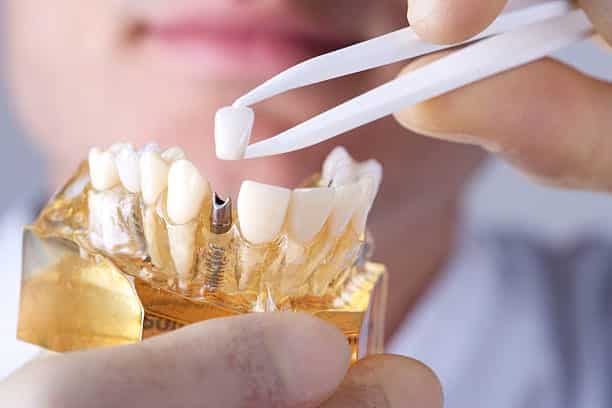 Dr. Sampson and his staff have the experience and technology necessary to provide all phases of implant treatment.  This means that Dr. Sampson's patients can receive their implants and quality new teeth right in the office.
While Dr. Sampson is highly trained in dental implant treatment, he continues to stay current with the latest developments in dental technology in order to provide the best possible treatment to his clients.
Providing the entire treatment in one office visit makes it more economical for patients.  The Doctors keep implant pricing simple and affordable.
Artificial Tooth
Gum
Jawbone
Implant
Moreover, implants look, act and feel like natural teeth.  In addition, people usually do not notice any difference.  Implants are the strongest and longest-lasting replacements for missing teeth.  As we know already, implants let you talk and chew just like with natural teeth.  Implants don't require alteration to the structure of adjacent teeth, as with dental bridges.
Furthermore, implants preserve bone in the jaw and prevent the unattractive facial sagging and loss of structure that occurs, over time, with dentures.