Providing a nutritious lunch for your kids during the Hoover Alabama school year is essential.  Healthy eating is good for your Dental Hygiene. Fruits, Vegetables, and Protein are a good starting point.
Fresh fruits and vegetables are always best.  Apples, snap peas, celery, carrots, radishes, cucumbers, and asian pears are great for the health of your teeth.
Hard and crunchy fruits and vegetables help to clean in the crevices of teeth when chewed. They contain lots of water which helps to wash away oral bacteria. Including fruits and vegetables will provide additional vitamins and minerals not found in carbohydrates and proteins.
Schedule Your Appointment Online!
Healthy Eating Is Good For Your Dental Hygiene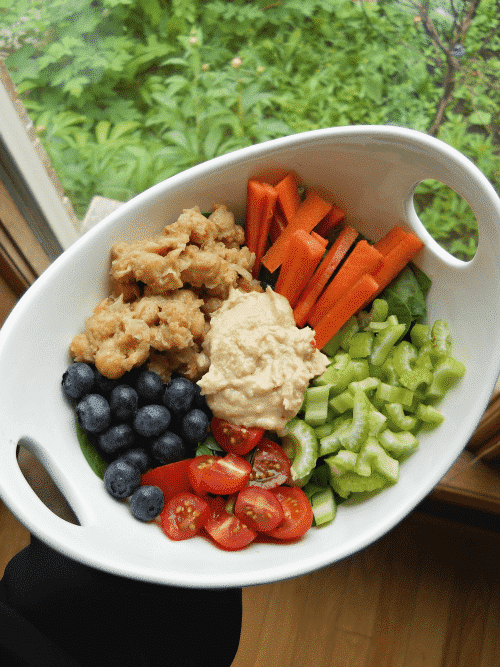 Adding additional protein through dairy products help to curb hunger. Some options may be yogurt, cheese, or yogurt based dips such as tzatziki which they can dip vegetables into.
The calcium typically associated with dairy is abundant in other things like beans, green veggies, almonds, and seeds.  As far as non-dairy beverages go, alternatives such as soy milk boxes, edamame beans, or tofu are great sources of calcium and protein.
Keeping Hydrated
What your child drinks throughout the day is extremely important as it will ideally keep them hydrated which will help them to stay focused and alert. Remember that if your child's drinks contain sugars, these will stay in their mouths until they are removed and can cause teeth and gum decay over time.
Large influxes of sugar will also give your child a rapid burst of energy followed by a drop that can make them tired and less focused for long periods. Sugars that absorb more slowly over time will help to avoid that problem, and will limit the potential hazards surrounding sugar highs.
The best beverage for your child to have throughout the day is water. You'll never get tired of water.
The sooner you start, the easier it will become routine.